Product Description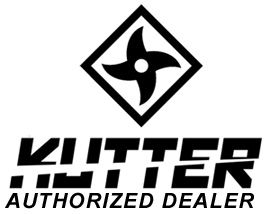 Description of the Kutter from the official Stokyo website:
Since the introduction of the first portable DJ Fader, the Frisk Fader, STOKYO has been working on the next generation…here it is the, KUTTER. Designed to work on portable turntables, iPads and other audio sources, the KUTTER now can work as a full on fader cutting on both sides. With two inputs, one out, post and thru assignments for audio, reverse switch for the scratcher in you, this fader has everything.
Connect one turntable or even two for mixing!
Please note, RIOTSOUND is an AUTHORIZED STOKYO / KUTTER DEALER. Every KUTTER product we sell comes factory sealed and includes an original factory warranty. With nearly a decade of pro-audio retail experience, at RIOTSOUND we offer you the expertise, commitment and attentive customer service to make sure you will be 100% satisfied with your purchase, each and every time. Please shop with confidence and peace of mind.
Shop with an AUTHORIZED KUTTER DEALER and receive a 1 year warranty on your item
KUTTER FEATURES:
Stereo fader (cut on both sides)
2 inputs and 1 output
Reverse switch (hamster capability)
Pre / post for stereo fader to use with 2 x sound sources and 1 Kutter (use with2 TTs)
Slim design (just a bit larger than Frisk Fader)
Custom casing, (non generic case, scratch resistant sand blast finish)
Clean design, screw-less top panel (screws on bottom) for scratchers
Analog build (no batteries or charging necessary)
1 year limited warranty
Designed by STOKYO Japan
Assembled in Japan
Rohs and CE compliant
Packaging made from recycled material and recycable
Package includes 3 x 1/8″ mini jack cables
Manufactured and Distributed by STOKYO