Product Description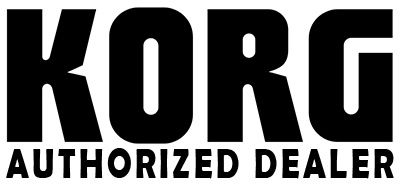 Description of the Volca Sample from the official Korg website:
The step sequencer is designed for ease of editing and to allow parts to be inserted or removed "on the fly." Use the 16 step keys to enter notes intuitively while maintaining visual confirmation of the timing of the notes in a measure. You can also record your performance in real time.
Up to ten of the sequence patterns you create can be stored in internal memory.
The motion sequence function records your knob movements, letting you add time-varying change to the sound. This is a great way to polish your loops, and also lets you generate highly original live performances. The volca sample is able to record all knob movements that are related to sound editing. This allows sophisticated editing that had been impossible for hardware samplers of this category.
The Active Step function lets you skip steps during the sequence, and the Step Jump function lets you instantly play just the step that you're pressing. From short-loop effects to unimaginably irregular rhythms, these functions allow dynamic performances as though you were performing the sequence itself.
The Swing function adjusts the swing playback position, generating the distinctive groove of dance music styles such as hip-hop. As appropriate for the character of your song, you can shift between rushing and dragging the beat.
volca sample features a frequency isolator, which has become a powerful tool in the creation of numerous electronic genres. This lets you apply powerful changes to the sound and create development and breaks by boosting or cutting the low/high ranges. The isolator is implemented as an analog circuit, ensuring thick sound even in the flat position.
The built-in reverb effect can be switched on/off for each part. The isolator and reverb can be used together, enhancing your live performance with possibilities such as cutting the low range and letting it fly.
In a first for the volca series, a Song mode is featured. You can save up to six song patterns, each combining up to 16 sequences. This enables performance possibilities that are unique to the volca sample with its ability to play a diverse range of samples; for example you could play back together with another synchronized volca unit while dramatically changing the rhythm pattern of the volca sample.
The sample reverse playback that's indispensable for hip-hop is provided, and you can turn it on/off independently for each part.
The volca sample is a powerful sample sequencer that includes a set of preloaded sound samples designed by KORG. Previously you needed our iOS app if you wanted to use your own samples but now, with the KORG SYRO library included in the SDK, you can create your own tools with the interface that you design for your platform. Not only will this library unleash the potential to load samples and sequences, it will empower you to combine this code with other features you have made.
By using the sync jack you can synchronize the playback with another volca or electribe unit. You can also use the "SyncKontrol" iPhone app to control the tap tempo, and use the WIST functionality of an iOS music app such as KORG Gadget to allow wirelessly synchronized playback.
The MIDI IN jack allows synchronization with other devices as well as performance using a MIDI controller, and also lets you use the volca as a sound module by sending note messages from your DAW.
Please note, RIOTSOUND INC is an AUTHORIZED KORG DEALER as well as a direct partner of KORG. Every KORG product we sell comes factory sealed and includes an original factory warranty. With nearly a decade of pro-audio retail experience, at RIOTSOUND INC we offer you the expertise, commitment and attentive customer service to make sure you will be 100% satisfied with your purchase, each and every time. Please shop with confidence and peace of mind.
Shop with an AUTHORIZED KORG DEALER and receive a 1 year warranty on your item against manufacturing defects.
VOLCA SAMPLE TECHNICAL SPECIFICATIONS:
Keyboard: 

Multi touch Keyboard

Included Items: 

AA alkaline battery ×6 (for verifying operation), Cable 

Accessories: 

AC adapter (DC 9V)

Dimensions (W x D x H): 

193 × 115 ×45 mm / 7.60" x 4.53" x 1.77"

Weight: 

372 g / 13.12 oz. (Excluding batteries)
VOLCA SAMPLE SAMPLER:
Type: 

PCM

Maximum Polyphony: 

8

Number of Samples: 

100 (User over writable)

Memory Size for Sample: 

4 MB, Maximum 65 seconds

Sampling Frequency: 

31.25 kHZ, 16 bit

Edit: 

Sample (Start Point, Length, Hi Cut), Pitch (Speed, EG Int, Attack,Decay), Amp (Level, Pan, Attack, Decay), Reverse On/Off 
VOLCA SAMPLE EFFECTS:
Number of Parts: 

10

Number of Steps: 

16

Number of Recording Patterns: 

10

Control: 

Motion Sequence, Active Step, Step Jump, Swing 
VOLCA SAMPLE SONG:
Maximum Number of Sequence: 

16

Number of Recording Songs: 

6
VOLCA SAMPLE CONNECTORS:
VOLCA SAMPLE SYNC:
Sync In: 

(3.5mm monaural mini jack, Maximum input level: 20V)

Sync Out: 

(3.5mm monaural mini jack, Maximum Output level: 5V)

MIDI: 

MIDI IN 
VOLCA SAMPLE POWER:
Battery Life: 

Approximately 10 hours (using alkaline batteries)

Power Supply: 

AA alkaline battery × 6 or AA nickel-metal hydride battery × 6 Or AC adapter (DC 9V) (optional)