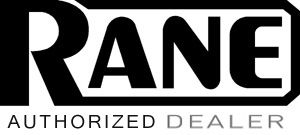 Description of the MP2015 from the official Rane website:
With over 40 years of rotary mixer experience to draw on, along with collaboration and input from the world's best techno house DJs, the MP2015 is the best mixer produced by Rane—ever. There are no compromises in the design. It has the best sound, the best features, the best feel, and the best reliability and durability.
The MP2015 isn't bundled with DJ software, so the choice is yours. You can choose your favorite weapon of choice. Are you a Traktor DJ, a Serato DJ, or do you like Virtual DJ? Heck, use the MP2015 with all of them if you like, the mixer can handle it. This is the first Rane mixer to have Traktor Scratch certification allowing control of four Traktor decks with vinyl and/or control CDs. It is also the first Traktor Scratch certified mixer with dual USB ports; allowing easy back to back DJing and/or changeovers.
Not using DJ software? No problem. The dual, 24 channel sound cards within the MP2015 are perfect for studio use with Ableton Live, Maschine and other top DAWs. A world-class leader in performance, the MP2015 is designed for playback of High-Resolution Audio (HRA) 24-bit studio master quality sources. Its sonic signature has no equal, satisfying the most stringent vinyl purists. And the dynamics are perfect for DJs preferring the uncompressed sound of WAV and FLAC files.
Input and output converters support sample rates of 44.1 kHz, 48 kHz, or 96 kHz. Overall Digital / USB in to Line-out, or Line-in to Digital / USB out dynamic range is 116 dB (A-weighted), while Line-input to Line-output dynamic range is a remarkable 113 dB (A-weighted) with vanishingly low THD+N of 0.0009%.
Using CDJs? For the very best sound, bypass the D/A converters and go direct digital with S/PDIF. Regular RCA line inputs work for players without S/PDIF outputs. Switches for each input let you choose.
The single Resonance (Q) knob controls the shape of all Input and Submix filters. The range is from flat (Q=0.707) to max peaking (Q=12). These filters are high resolution, fast and artifact free, with all filter coefficients accurately calculated for the selected sample rate.
For more detailed information on the MP2015's features and specifications, please visit www.Rane.com
With a decades long reputation for design excellence, RANE mixers have long been lauded for their bullet-proof construction and pristine audio quality. Today RANE continues to be an industry leader, offering modern DJs complete and versatile platforms for pursuing their craft and creativity.
Please note, RIOTSOUND is an AUTHORIZED RANE DEALER as well as a direct partner of  RANE USA. Every RANE product we sell comes factory sealed and includes an original factory warranty. With nearly a decade of pro-audio retail experience, at RIOTSOUND we offer you the expertise, commitment and attentive customer service to make sure you will be 100% satisfied with your purchase, each and every time. Please shop with confidence and peace of mind.
Shop with an AUTHORIZED RANE DEALER and receive a 3 year USA warranty for all registered products – please make sure to send in your warranty card!
Rane Corporation warrants all items purchased in the U.S. against defects in material or workmanship for two (2) years from date of purchase. A completely filled out and returned warranty card increased this warranty to a period of three (3) years. Exceptions are for those items designated as wear parts, including some DJ mixer crossfaders and switches, which are warranted for a period of 90 days. Full terms of the warranty are included in each Owners Manual with the unit. If you live in the USA, service may be performed directly with the factory, or by contacting any of our authorized service centers below. International customers should contact your dealer or distributor for service.
RANE MP2015 FEATURES:
2 deck mixing / 3 deck mixing / 4 deck mixing
Internal Universal Power Supply
USB 2.0
Two USB Ports
XLR Mic input
1/4″ Mic Input
Phantom Powered Mic Input
Mic input tone controls
Self-powered (internal)
Aux / Session inputs
Aux / Session outputs
24-bit converters
44.1 kHz USB audio
48 kHz USB audio
96 kHz USB audio
3-band full-cut tone EQ
Main outputs (XLR)
Booth outputs (1/4″)
FlexFX loop
Two headphone outputs (1/4″ & 3.5 mm)
Headphone monitoring
Split cue monitoring
Core Audio / ASIO drivers
RANE MP2015 TECHNICAL SPECIFICATIONS:
Internal Universal Power Supply:  100 to 240 VAC, Max 20 W, 50 Hz to 60 Hz
ANALOG INPUTS:
Four Analog Deck Inputs:  

Each is Phono-CD-S/PDIF switchable

Analog Stereo RCA jacks:  

Phono (RIAA) or CD (line-level)

Phono Response:  

RIAA +0.1/-0.2 dB, Gain: 31 dB at 1 kHz, Butterworth 3rd-order Infrasonic (rumble) and 2nd-order 

Low-pass Filters
Max Phono Input:  

126 mV

Max Line Input:  

4 Vrms, all unbalanced inputs

Analog Aux Input:  

Line Level, stereo unbalanced RCA jacks

Session Analog Input:  

Line Level, stereo unbalanced RCA jacks
S/PDIF:
Deck Input S/PDIF:  

RCA jacks: Input 16-bit or 24-bit PCM only

Dynamic range of 128 dB with ultra low jitter and 16:1 SRC conversion range.
Session S/PDIF Input / Output:  

RCA jacks (Dynamic range of 128 dB)

Input 16-bit or 24-bit PCM only, sample Rate 16 kHz to 144 kHz
ADCs:  24-bit @ 44.1, 48, or 96 kHz
DACs:

 

24-bit @ 44.1, 48, or 96 kHz
DYNAMIC RANGE:
Digital/USB Input to Line Output: 

116 dB A-weighted

Line Input to Digital/USB Output: 

116 dB A-weighted

Line Input to Line Output:

113 dB A-weighted

DIGITAL SIGNAL PROCESSING:  

32-bit floating point
USB AUDIO:
Seven stereo record, Five stereo playback, Each Port, 32-bit floating point @ 44.1 kHz, 48 kHz or 96 kHz.
Class-compliant, no driver needed for Mac OSX
ASIO driver provided for Windows
FlexFX:  Stereo unbalanced ¼" TS (tip-sleeve) jacks, Send and Return
MIC INPUT:  Balanced ¼" TRS & XLR combo jack with Mic / Line switch and +48V Phantom Power switch.
LINE OUTPUTS:
Main: 

 

balanced XLR jacks
Both:

  

balanced TRS 1/4″ jacks
Session:  

unbalanced RCA line level or S/PDIF digital RCA jacks

FlexFX Loop Send:  

unbalanced RCA jacks

Frequency Response:  

20 Hz to 20 kHz ±0.25 dB

Unbalanced jacks (Session & FlexFX):  

Max 4 Vrms

Balanced jacks (Main & Booth):  

Max 8 Vrms
THD+N:  0.0009%
UNIT SIZE:  35.5 cm x 33.3 cm x 8.3 cm [14˝ H x 13.1˝ W x 4.3˝ D (includes knobs)]
UNIT WEIGHT:  5.7 kg or 12.6 lb