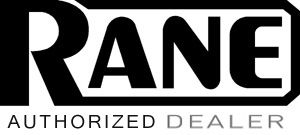 Description of the Seventy-Two from the official Rane website:
The Rane DJ Seventy-Two is a 2-channel, advanced control and performance mixer, addressing the creative power of Serato DJ Pro software. Featuring a full color touchscreen interface, stackable Serato and Flex FX, plus the ultimate in expressive playback control via eight multi-function trigger pads, the Rane Seventy-Two redefines the scope and possibilities for Pro, Club and Scratch DJ/Turntablists.
With the strength and durability of solid-steel and aluminum casing, the gig and battle-ready Seventy-Two mixer represents the ultimate in advanced control needs and performance expectations of today's DJs. Designed in collaboration with leading Turntablists around the world and with the foundation of a globally trusted Seattle, US based engineering heritage, the Seventy-Two redefines what is possible when true DJ artistry meets ground-breaking technology.
Powered by the all-new Serato DJ Pro software, the Seventy-Two's 4.3" color touch-screen interface visualizes its moving waveforms, enabling navigation, track selection and extensive performance preference adjustment too. It also offers full FX control and sonic manipulation utilizing and stacking the Seventy-Two's dual Flex FX engines with Serato DJ Pro's extensive and expressive effects banks. Two DJ's can perform simultaneously and handover effortlessly via the unit's dual-USB connections. Turntablists can cut, flare, chirp, crab, orbit and transform with the new, tactile and precision based Mag Three faders, then flip between expressive control functions via the 16 MPC-style pads with RGB backlight and multi-performance mode selections. Also, Serato's expressive Pitch 'n Time DJ expansion is included free with the Seventy-Two, for DJs to integrate creative 'pitch-play' techniques into the mix.
Please note, RIOTSOUND is an AUTHORIZED RANE DEALER as well as a direct partner of  RANE USA. Every RANE product we sell comes factory sealed and includes an original factory warranty. With nearly a decade of pro-audio retail experience, at RIOTSOUND we offer you the expertise, commitment and attentive customer service to make sure you will be 100% satisfied with your purchase, each and every time. Please shop with confidence and peace of mind.
Shop with an AUTHORIZED RANE DEALER and receive a 3 year USA warranty for all registered products – please make sure to send in your warranty card!
Rane Corporation warrants all items purchased in the U.S. against defects in material or workmanship for two (2) years from date of purchase. A completely filled out and returned warranty card increased this warranty to a period of three (3) years. Exceptions are for those items designated as wear parts, including some DJ mixer crossfaders and switches, which are warranted for a period of 90 days. Full terms of the warranty are included in each Owners Manual with the unit. If you live in the USA, service may be performed directly with the factory, or by contacting any of our authorized service centers below. International customers should contact your dealer or distributor for service.
RANE SEVENTY-TWO FEATURES:
Solid steel construction—built like a tank for non-stop, heavy-duty use
(3) New MAG THREE contactless tension-adjustable faders for crossfader and channel faders with reverse, contour controls, and cut-in adjustment
4.3" touchscreen for moving-wave display, X/Y FX control, song selection and user customizations
Dual FLEX FX engines, one for each channel
Stacked Serato DJ Pro FX with internal post-fader FLEX FX
Dual die-cast aluminum FX paddles with 180-degree rotation
Chain-integrated Serato software effect control plus one internal FLEX effect per channel
11 Flex FX effects – also XY controllable (Echo, Hold Echo, Duck Echo, Reverb, Filter, Phaser, Auto Gate, Flanger, Delay, Ping Pong Delay, Beat-Breaker)
Four Pad FX (Echo, Brake, Reverse, Gate)
Full control over Single and Gang Serato FX
Mic Echo
Foot Switch control option
14 Pad Modes (Cue, Pitch Play, Auto Loop, Manual Loop, Roll, Pad FX, Sampler, Fader FX, Flip (requires purchase of Serato Flip expansion), Slicer, Transport, Slicer Loop, Flip, 3 Custom Pad Sets)
Dual USB connections for DJ handoffs and simultaneous performance
Legacy Rane US engineered superior, class-leading audio quality (114db SNR USB to analog output)
16 Akai Pro MPC performance pads w/RGB backlight, adjustable threshold and aftertouch, with independent mode controls per deck.
Industry first – assignable USB controller inputs for RANE TWELVE motorized control turntable
Full on-board Serato DJ Pro transport/pad control should traditional turntables fail
Unlocks Serato DVS, with Serato's Official Control Vinyl included (also ships with Serato Pitch 'n Time DJ expansion)