Product Description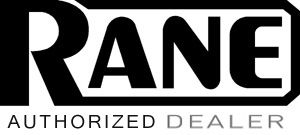 Description of the SL4 from the official Rane website:
The SL4 gives you the freedom to take your entire digital music collection on the road with advanced Serato features that add extra creativity to your DJing. This intuitive digital vinyl system replicates the traditional DJing experience for "real feel" usability. The Rane SL4 USB 2.0 interface connects up to four vinyl or CD turntables to your computer using a single USB cable with audio connections to line inputs on your DJ mixer of choice. It is the first standalone DJ interface with two USB ports for seamless DJ changeover and back-to-back performances.
This system includes Serato DJ software and is compatible with Scratch Live. Rane's Core Audio and ASIO drivers connect to other popular DJ and DAW software. This package includes four 12˝ Serato Control Vinyl records, four Serato Control CDs, 2 USB cables, and 6 RCA audio cables to your mixer. An international power supply with country adaptors is included to insure continuous performance during USB changes between DJs. A soft zippered carrying case for the SL4 is included.
Please note, RIOTSOUND is an AUTHORIZED RANE DEALER as well as a direct partner of  RANE USA. Every RANE product we sell comes factory sealed and includes an original factory warranty. With nearly a decade of pro-audio retail experience, at RIOTSOUND we offer you the expertise, commitment and attentive customer service to make sure you will be 100% satisfied with your purchase, each and every time. Please shop with confidence and peace of mind.
Shop with an AUTHORIZED RANE DEALER and receive a 3 year USA warranty on your item: 
Rane Corporation warrants all items purchased in the U.S. against defects in material or workmanship for two (2) years from date of purchase. A completely filled out and returned warranty card increased this warranty to a period of three (3) years. Exceptions are for those items designated as wear parts, including some DJ mixer crossfaders and switches, which are warranted for a period of 90 days. Full terms of the warranty are included in each Owners Manual with the unit. If you live in the USA, service may be performed directly with the factory, or by contacting any of our authorized service centers below. International customers should contact your dealer or distributor for service.
RANE SL4 FEATURES:
Inputs for four turntables or CD decks, switchable in any combination.
Two high-speed USB 2.0 ports for seamless DJ changeover and back-to-back performance.
Aux Input for session recording or LiveFeed.
Aux Output assignable to the SP-6 Sample Player.
48 kHz and 96 kHz sample rate switch on the SL4 rear.
10-in 10-out USB sound card with any software supporting ASIO or Core Audio.
Built in galvanic isolation for the purest audio signal.
Four software-switchable analog Thru connections for regular vinyl or CD playback.
Bus power from either USB port or the included RS6 external power supply.
RANE SL4 TECHNICAL SPECIFICATIONS:
Interface: 

USB 2.0 High Speed

Power Requirements: 

300mA, 5.0 Volts

Audio Channels: 

Ten Record and Ten Playback

Device Latency: 

1.4 ms @ 44.1 kHz and 1.3 ms @ 48 kHz

Sample Rate Selection: 

44.1 / 48 kHz selected in software control panel
FREQUENCY RESPONSE:
44.1 kHz Sample Rate: 

-0.5 dB @ 20 Hz, -1.22 dB @ 20 kHz

48 kHz Sample Rate: 

-0.5 dB @ 20 Hz, -0.40 dB @ 20 kHz
EXTERNAL POWER SUPPLY:  1060 mA, 7.5 Volts
LINE INPUTS:  Unbalanced RCA with CD / Phono switch
Phono Maximum Input: 

70 mV rms @ 1 kHz

Phono Gain: 

33 dB at 1.0 kHz

Live Level (CD) Maximum Input: 

3 Vrms
LINE OUTPUTS:  Unbalanced RCA
DACs:
Dynamic Range: 

104.5 dB, A-weighted
UNIT SIZE:  5.5˝ x 5˝ x 1.3˝ (14.1 x 12.5 x 3.3 cm)